How To Make It Through The End of School
Author: Tiffany Soyster
Date: May 10, 2019
If you're dreading the end of the school year, you're not alone. It's the time of year when everyone, teachers and students alike, are all tired of getting up and going to school every day. If it seems like the warm air outside is calling you to come play, and if school gets harder and harder by the minute, this post is for you! We've put together a short list of tips for just such an occasion. Here's our list of 9 things to help you make it through the school year.
Hygiene.
Even if you are allowed to wear sweatpants for the last few days, you should probably still take showers and brush your teeth. Your breath will speak for itself, you don't want your closest friends to have to stand far away from you whenever you talk. Think of the poor soul sitting next to you they take their final exams. It's not easy to focus when you're surrounded by sweaty middle school smells.
Sleep.
One major reason people don't do well during the last days of class is that they don't take sleep seriously. Sleep helps us stay focused, and even keeps us less grumpy. So if "keep friends and make the best possible grades," is on your end of year to-do list, sleep is one surefire way to make sure that happens.
Summer Bucket List.
This one's easy: just make a list of everything you want to do this Summer. Vacations never last as long as we want them to, and writing down goals can help us accomplish the things we want to. All you need is a pen and some paper, and you're already ahead of the curve. Some things you might want to add to your list: read a book, build a fort, go fishing, or learn a new skill. But don't just let me decide for you; it's Summer, you're allowed to do whatever you want to do!
Pick up a book.  
A lot of teachers let you read once you are finished taking their tests. If you're stuck in a room like this where you're surrounded by your friends but not allowed to talk to any of them, it might be worthwhile to pick up a new book. Some fun Summer reads are Anne of Green Gables, for the gentler souls, or Lord of the Flies for those of you with a darker side. If you have trouble focusing on the words on a page, maybe find a graphic novel, like a book in the Amulet series or Captain Underpants.
Go for a walk.
Some of us (the rare few) are sad about leaving for the Summer. To these people, the vacation means saying goodbye to all their friends for three months. For those of us who struggle with the Summer Blues, go for a walk, get some extra vitamin D on these warm days. Do whatever you can to make sure you don't stay alone and indoors. Be sure to talk to someone about what you're feeling so that you can process your emotions in a healthy way.
Start Journaling.
The Summer is the perfect time to start jotting down your ideas. You don't have to start every entry with the cheesy "dear diary" line that you hear in the movies. You can treat your journal more like a memory log where you just write out one or two things about your day so you can look back and remember how awesome your summer was.
Eat Better.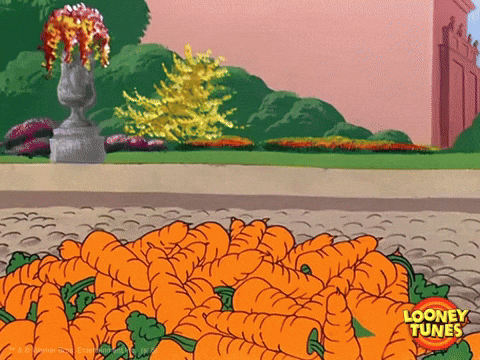 The last days of school are hard, and when we get frustrated, we tend to eat more junk food. Negative eating habits can make us even grouchier than we were before, which can get you stuck in a frustrating cycle of eat bad food, get real grumpy, eat more bad food, get more grumpy, etc. Eating well is one simple way to keep yourself in a good mood and set yourself up for the best Summer possible.
Bake some cookies.
Okay, okay. I know this literally goes entirely against the previous "eat better" tip I encouraged you toward, but sometimes you are allowed to splurge. I couldn't end a list like this without sharing the best chocolate chip cookie recipe. Without further adieu, the best chocolate chip cookie recipe in the whole wide world, according to the EDGE educator who wrote this blog, is Nestle's original (pro tip: skip the chopped nuts. They're not worth it!). It would be a tragedy for anyone to make it through life without ever tasting these angelic delights.
Don't give up!
The end of the year can be hard, but you've made it this far. All I have left to say is keep up the good work, you're almost there!